Categories:
Other Brands
Last year was an exciting year for the O Case because a lot of new styles have been added to the collection. Some of them looked contemporary, others looked classic and timeless. For example; the Double Chevron Reissue 2.55 O Case, the Golden Class Double CC O Case, the Gabriele O Case, the Camellia Diamante O Case, the O Case with Cosmo Charm and the Archi Chic O Case.
For the Cruise 2018 Collection, there is one more style you should consider and it's a more luxurious version that comes with a steeper price tag. It's the Chanel Python O Case.
The Design
The shape and the design like the placement of the zipper and CC logo are exactly the same as the Classic Chanel O Case. However, the new python leather does change the experience and overall feel.
We're used to the diamond quilting or the chevron quilting versions, but the python version looks evenly classic and stunning. The top center is crafted with the same CC logo but in vintage gold hardware, which fits perfectly to the texture of the leather and the shade. There are more colors available, but you need to check with the SA at the boutiques.
The price of the Python O Case is obvious more expensive than the normal leather like lambskin. We will discuss the details below.
The Interior
Zip this O Case open to get into the interior. You will find one large compartment to store all your daily or evening essentials. Hold this chic pouch in special events like weddings, but also in formal meetings or for work.
The Prices And Sizes
Style code A82545, measuring 7.9' x 10.8' x 0.4' inches, priced at $2050 USD, €1900 EUR, £1760 GBP, $3190 SGD, $16600 HKD, $2950 AUD, 10030 MYR via Chanel boutiques.
comnum(0) tbcount(0) tbcount(308)
Categories:
Other Brands
Frida Aasen heads to the streets of New York City for the December 2017 issue of ELLE China. Photographed by Primol Xue, the blonde beauty poses in sporty styles featuring everyday pieces. Stylist Sean Huang makes sure Frida stands out from the crowd in knit sweaters, denim and sneakers. The Norwegian model wears the designs of adidas, Loewe, Chanel and more.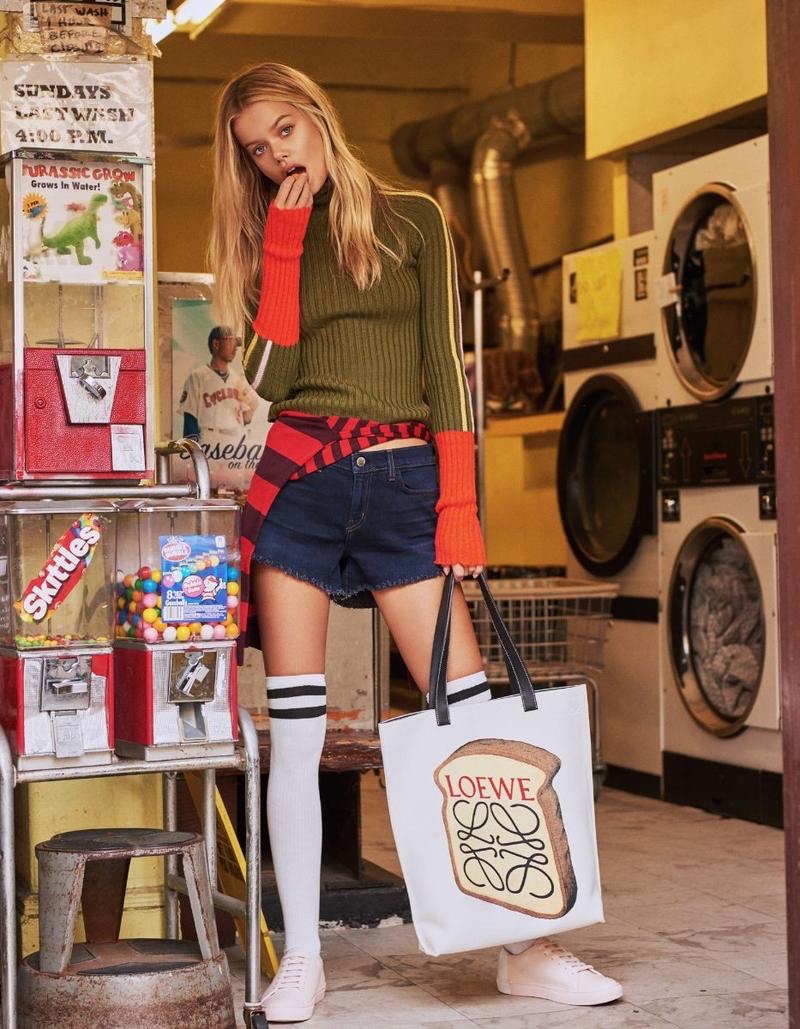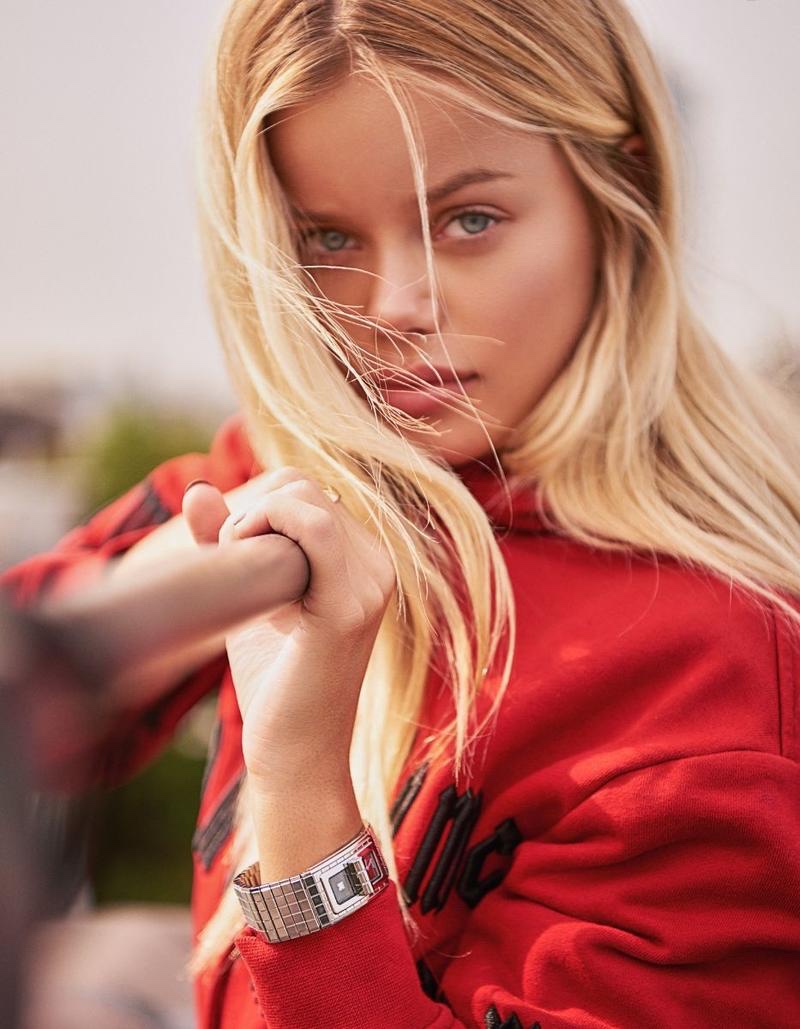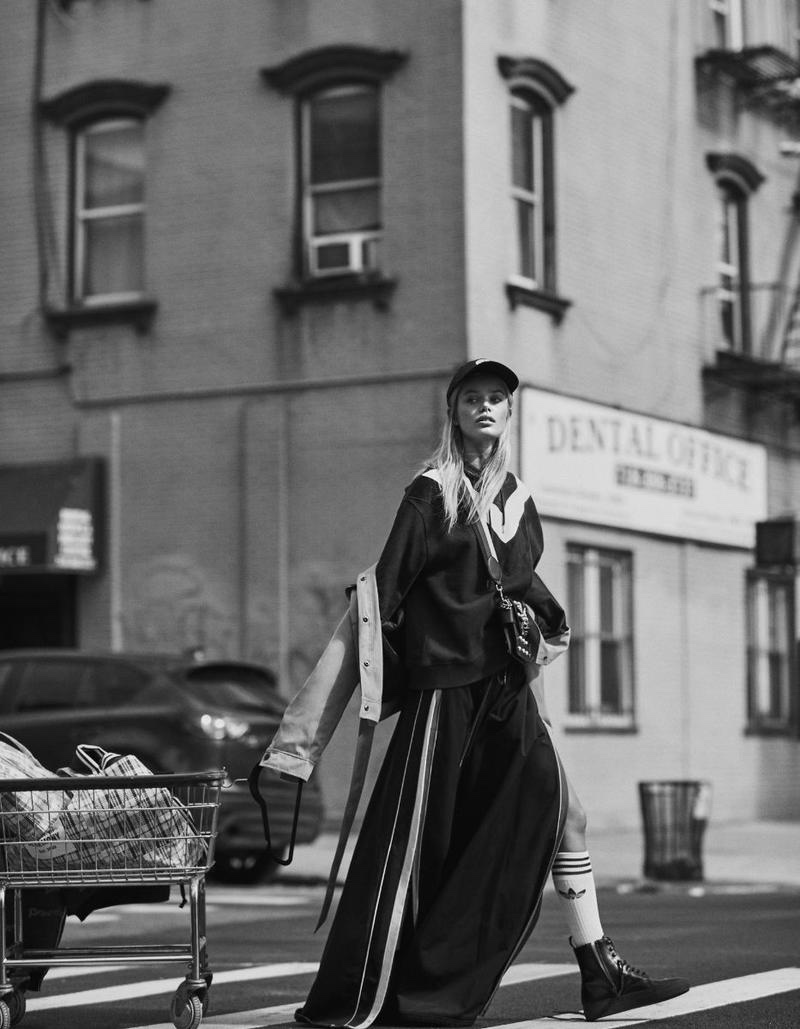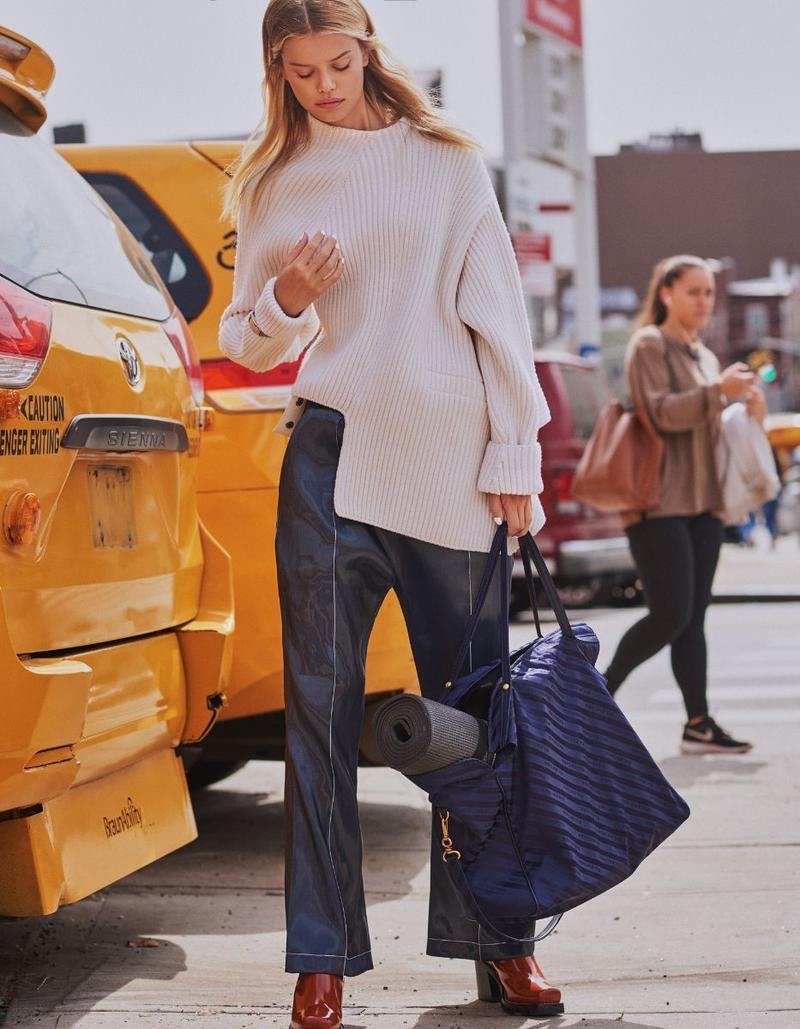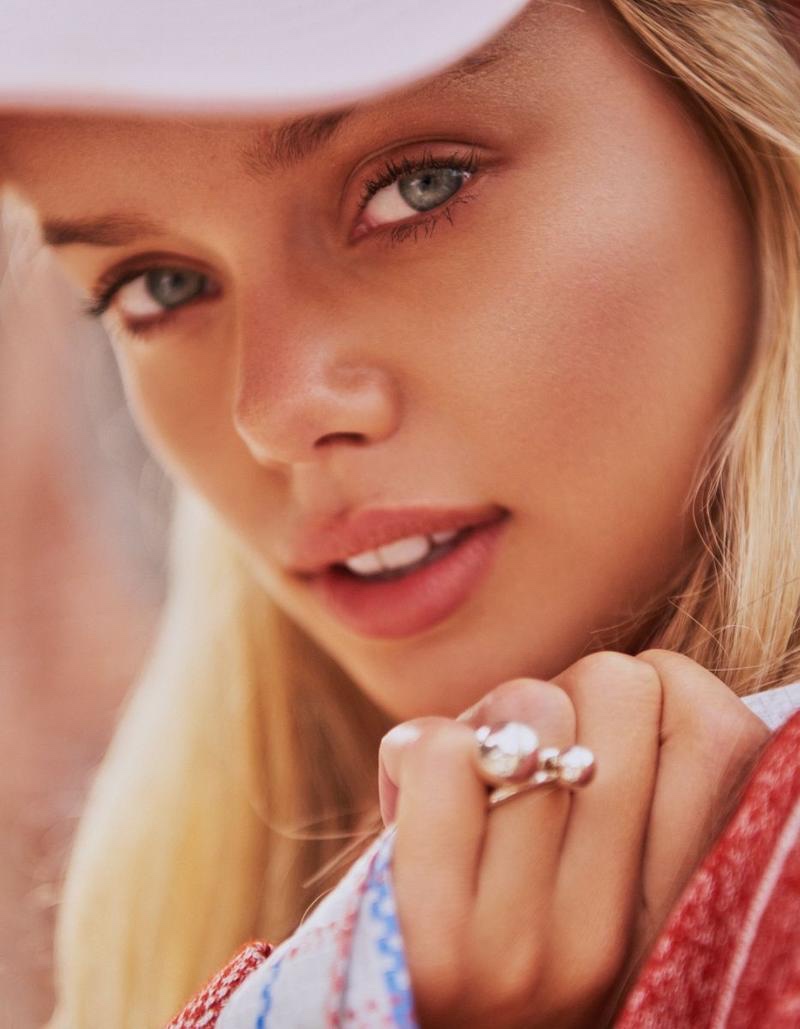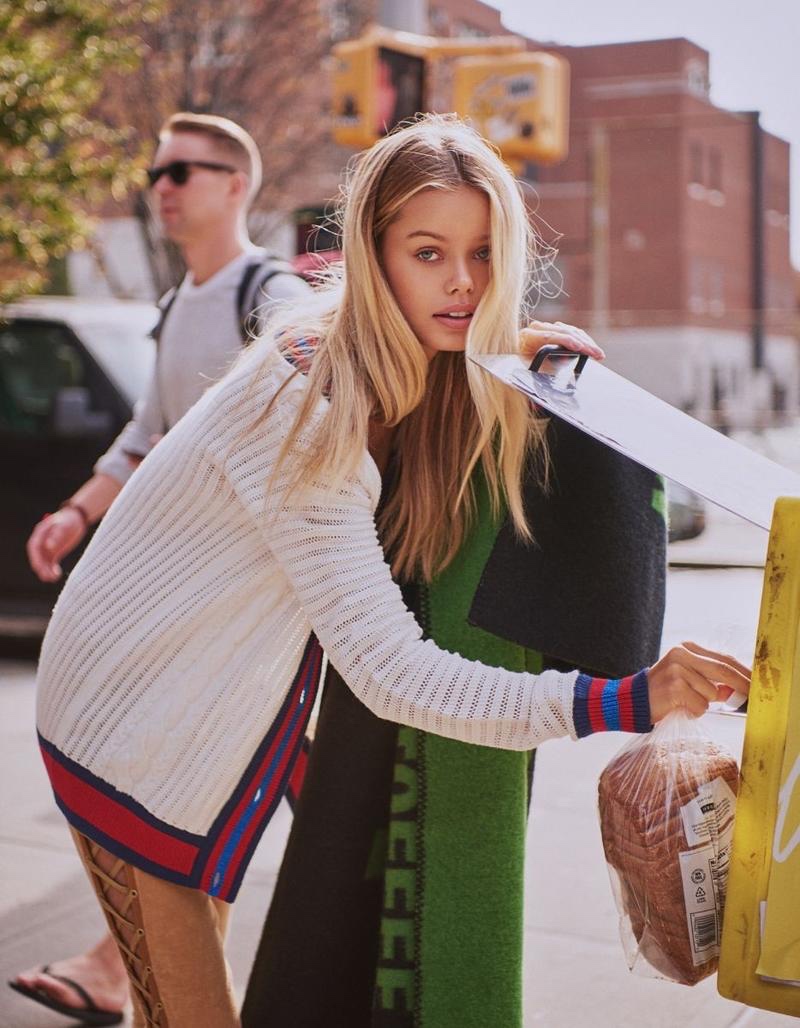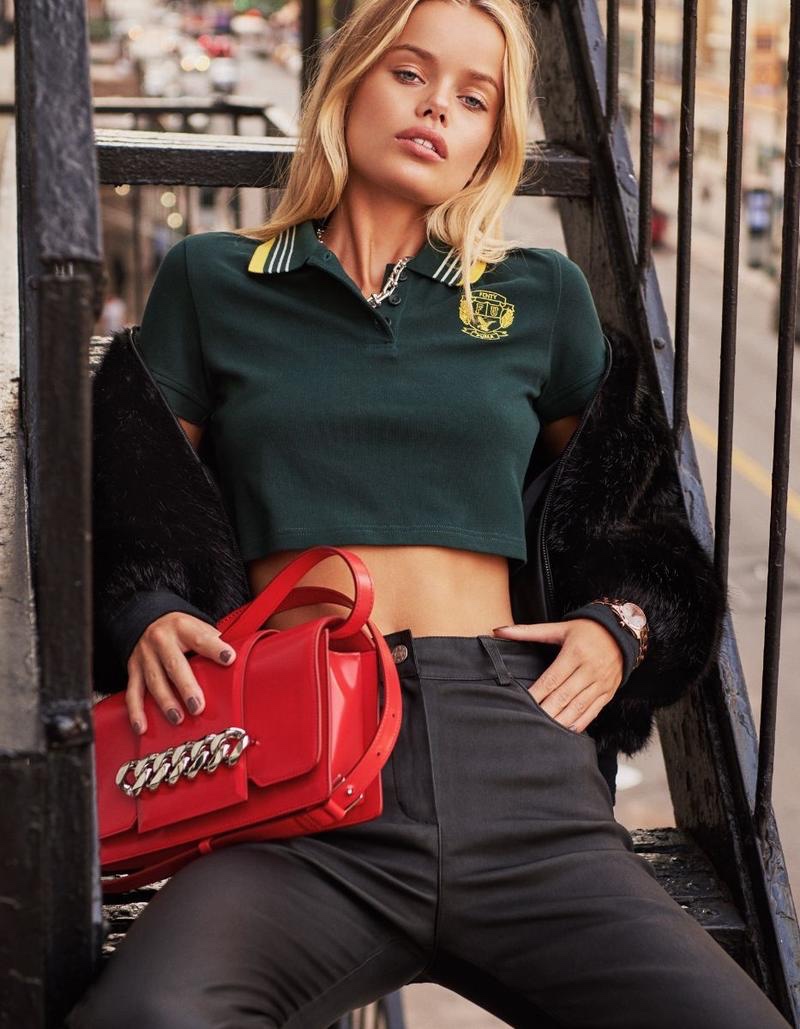 comnum(0) tbcount(0) tbcount(303)
Categories:
Other Brands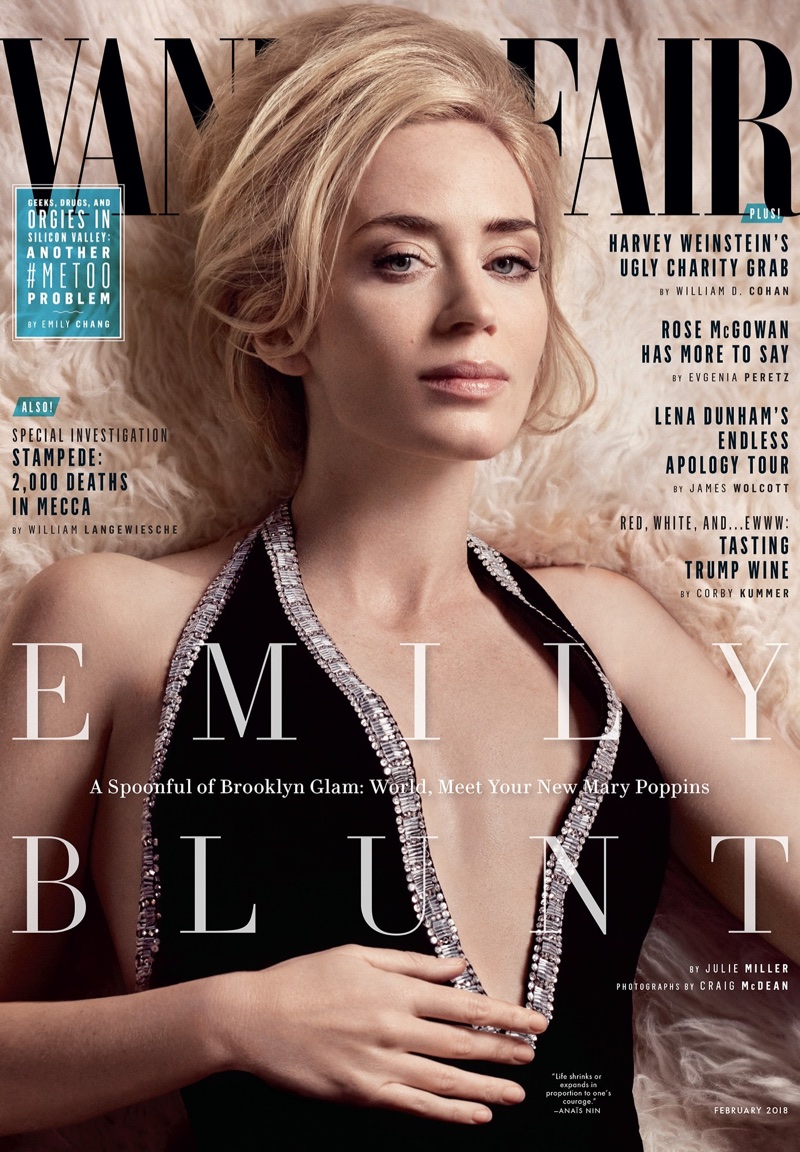 Emily Blunt on Vanity Fair February 2018 Cover
Actress Emily Blunt stuns on the February 2018 cover of Vanity Fair. The English beauty wears a black dress with sequins from Giorgio Armani. Inside the magazine, Emily poses on location at the Lotte New York Palace hotel while modeling glamorous looks. Photographed by Craig McDean and styled by Jessica Diehl, the blonde poses in the designs of Saint Laurent, Louis Vuitton and more.
Related: Emily Blunt Wears Minimal Suiting for C Magazine
COVER SHOOT: EMILY BLUNT FOR VANITY FAIR FEBRUARY 2018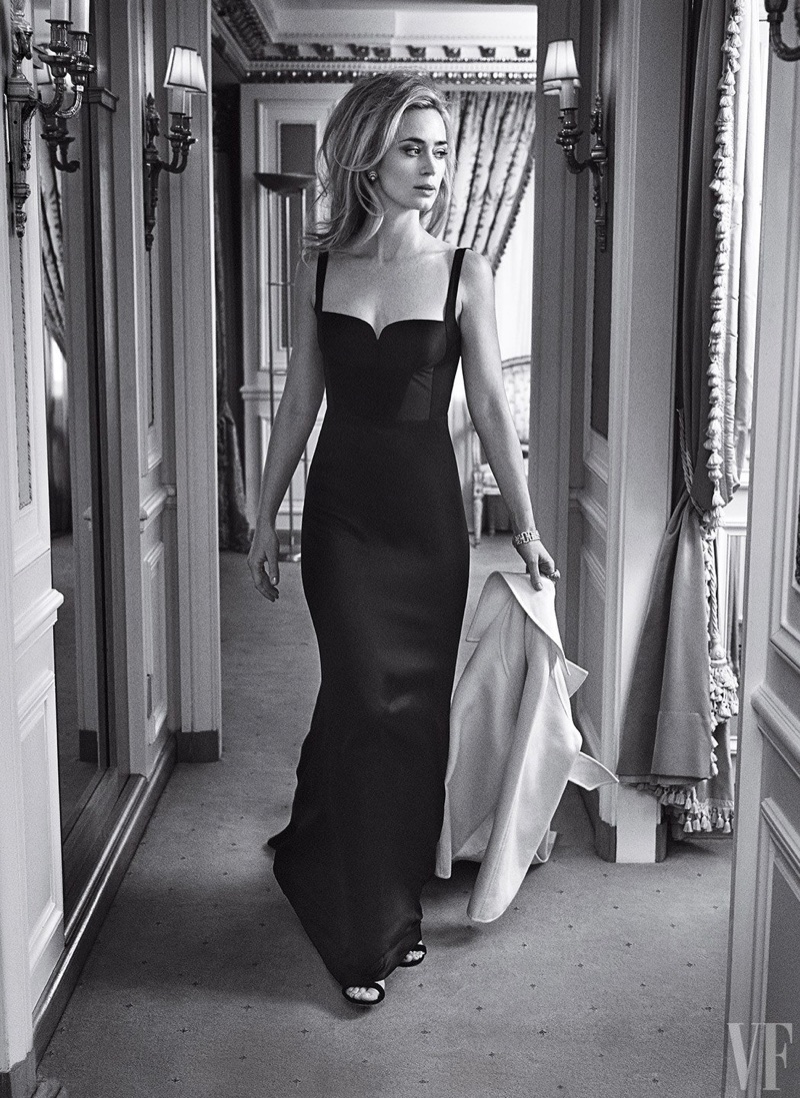 Photographed in black and white, Emily Blunt poses in gown
EMILY BLUNT ON WHAT MAKES A MOVIE SUCCESSFUL
In her interview, Emily opens up about her thoughts on movies and social media.
"I think a movie lives or dies on word of mouth and the trailer. I have seen people do endless social-media campaigns and the movie tanks, so I don't see a correlation. I strongly believe that my job is to persuade you that I am playing somebody else, so exposing too much personally is just something I can't get on board with."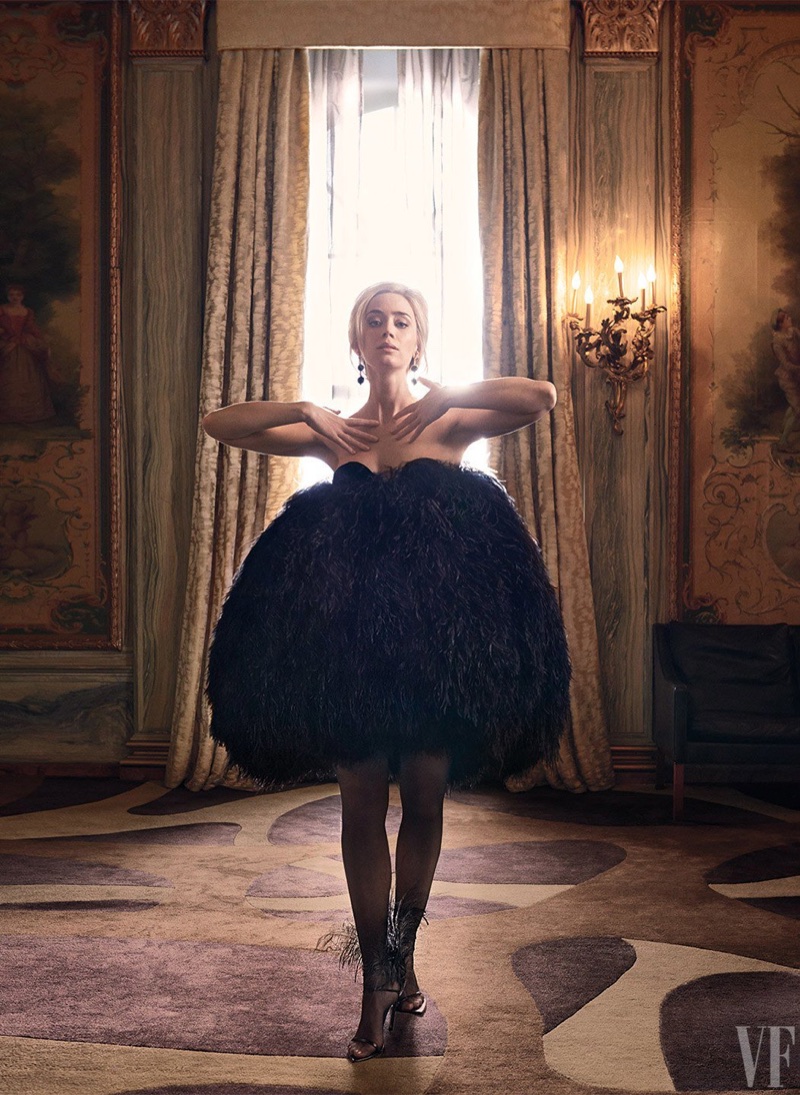 Actress Emily Blunt poses in Saint Laurent dress with feathers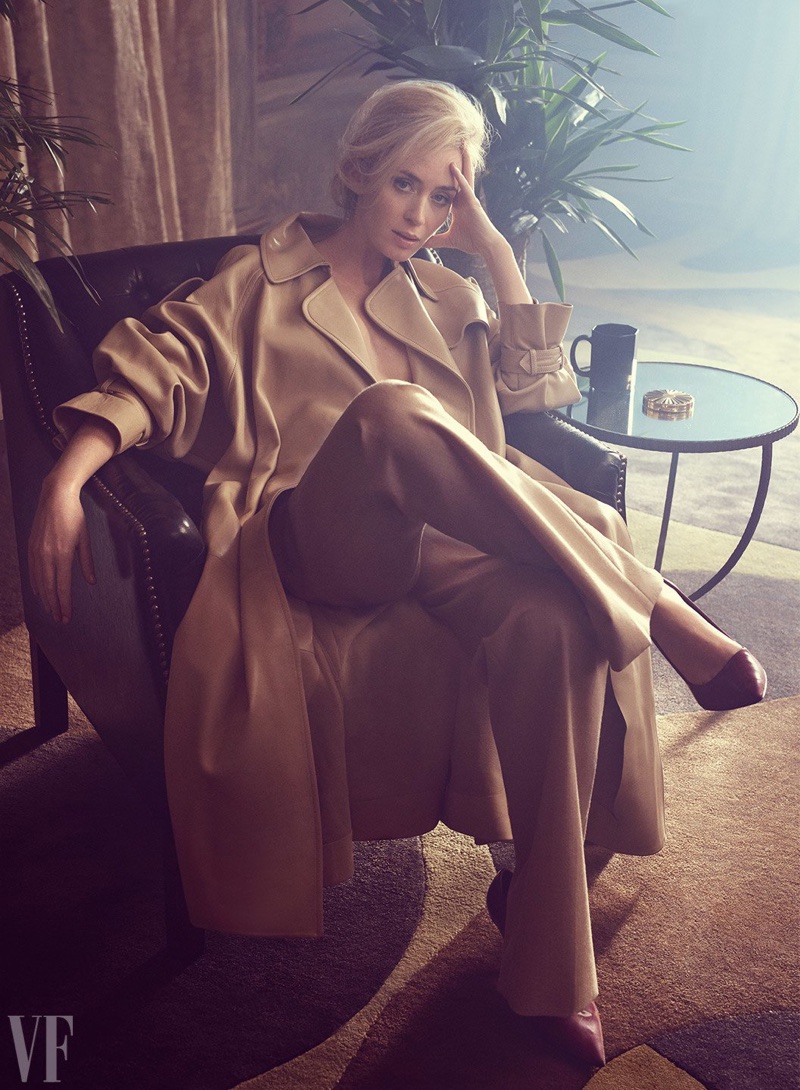 Emily Blunt poses in tan trench coat, pants and pumps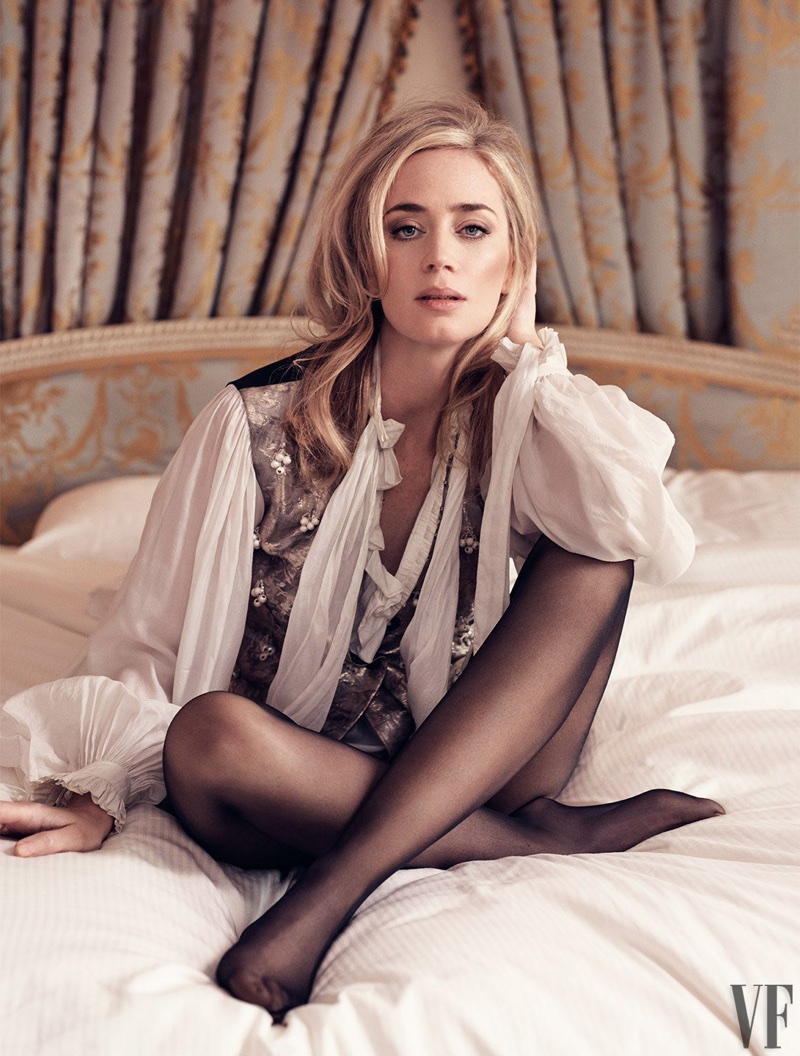 Posing in bed, Emily Blunt wears Louis Vuitton vest and blouse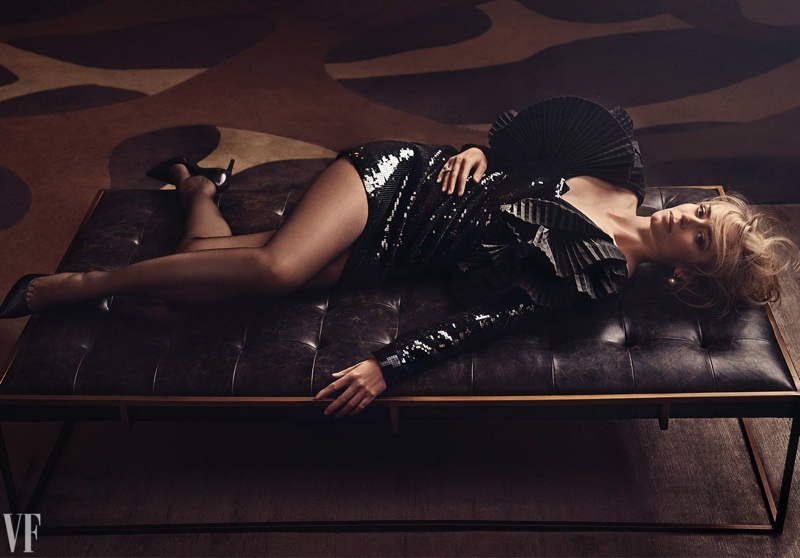 Actress Emily Blunt wears black Saint Laurent mini dress with sequins
comnum(0) tbcount(0) tbcount(293)
Categories:
Other Brands
If you can remember, we talked about the Deauville Clutch With Chain extensively. We have also told you that the Deauville Line consisted only of a few tote bags, but now it has been expanded with these brand-new Chanel Deauville Wallets. Now caution, because these are not regular wallets, but they're classic wallets coated with Canvas and the design of Deauville. Now let's talk more about that, shall we?
The Design
A Deauville Wallet is always crafted from Canvas and it's embellished with the house's logo on the front in large size. For this season, Chanel has released a couple of classic wallets in new Deauville coating. One of the wallets is the Classic Zip Around Wallet, another one is the Classic Flap Wallet and all of these were already featured in our Classic Wallet Review.
What's exciting is the experience of Canvas, which is obvious different than leather. The oversized logo 'CHANEL CC' and the 31 RUE CAMBON are designed to make a statement and to help you flaunt without effort. They're also a great match if you've already owned the Deauville Tote Bag.
The Interior
To see the interior, you can visit our Classic Wallet Page. Even tough the exterior design is not the same, but the interior is.
Each of these wallets are crafted for daily use, so there are plenty of spaces to organize your essentials like cards, paper money and coins.
The Prices And Sizes
Chanel Small Deauville Zip Around Wallet
Style code: A84414
Size: 3.5' x 6.1' x 0.8' inches
Prices: $525 USD, €480 euro, £445 GBP, $810 SGD, $5100 HKD, $750 AUD, 2550 MYR
Chanel Deauville Zip Around Wallet
Style code: A80056
Size: 4.1' x 7.6' x 0.8' inches
Prices: $750 USD, €720 euro, £660 GBP, $1210 SGD, $4200 HKD, $1120 AUD, ¥78840 JPY, 96120 JPY, 3800 MYR
Chanel Deauville Flap Wallet
Style code: A80053
Size: 4.1' x 7.6' x 1.2' inches
Prices: $650 USD, €640 euro, £590 GBP, $1080 SGD, $6300 HKD, $990 AUD, ¥85320 JPY, 3800 MYR, 3380 MYR
More Images And Colors
comnum(0) tbcount(0) tbcount(330)
Categories:
Other Brands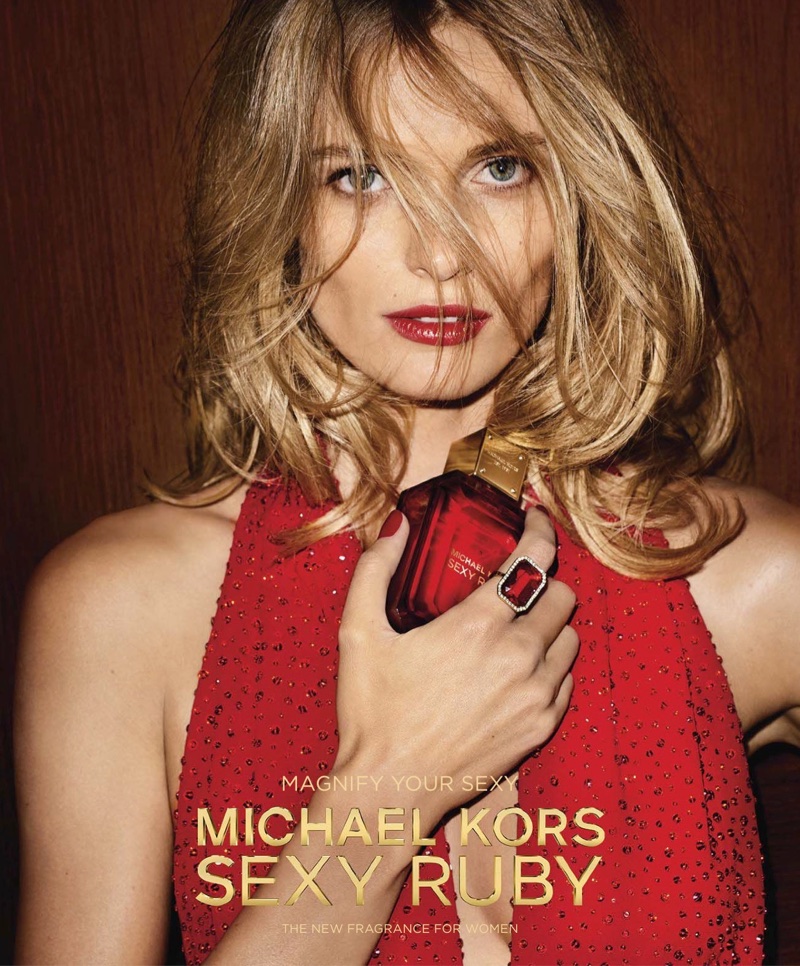 Edita Vilkeviciute stars in Michael Kors 'Sexy Ruby' fragrance campaign
Michael Kors newly launched fragrance 'Sexy Ruby' gets a familiar face with its new campaign. Starring model Edita Vilkeviciute, the advertisements feature the blonde wearing a sparkling red number. In front of the lens of Mario Testino, Edita dazzles in two shots. The first shows her wearing a tousled hairstyle with a ruby red lipstick and a matching manicure.
Related: Taylor Hill & Romee Strijd Shine in Michael Kors' Holiday 2017 Campaign
In the second, Edita is shown undoing a red dress and showing her figure. Described as a modern chypre, the 'Sexy Ruby' fragrance features notes of juicy raspberry, jasmine sambac as well as cashmere woods.
CAMPAIGN: MICHAEL KORS 'SEXY RUBY' FRAGRANCE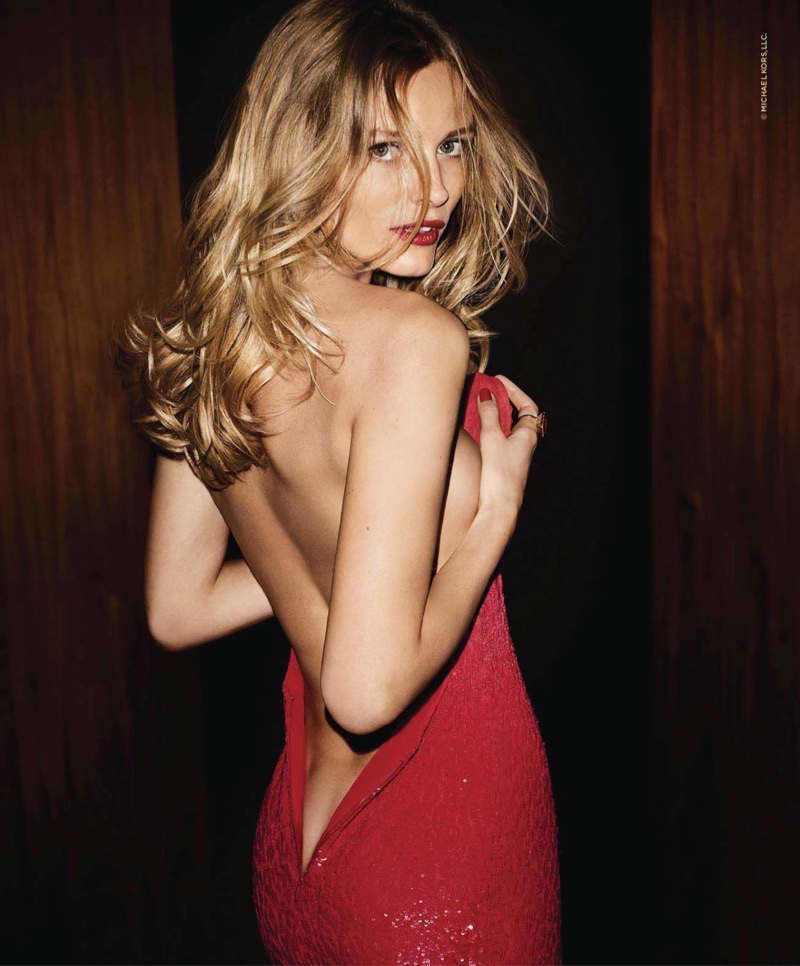 Edita Vilkeviciute dazzles in red gown for Michael Kors Sexy Ruby fragrance campaign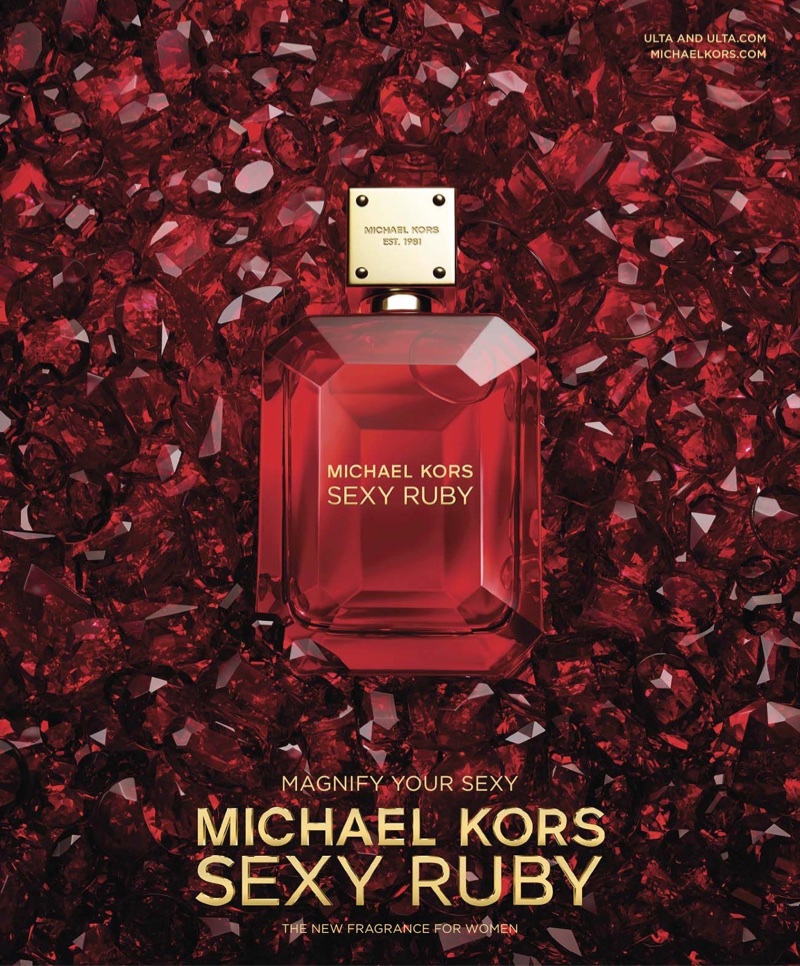 SHOP THE SCENT: Michael Kors Sexy Ruby Perfume. $112
comnum(0) tbcount(0) tbcount(275)
Categories:
Other Brands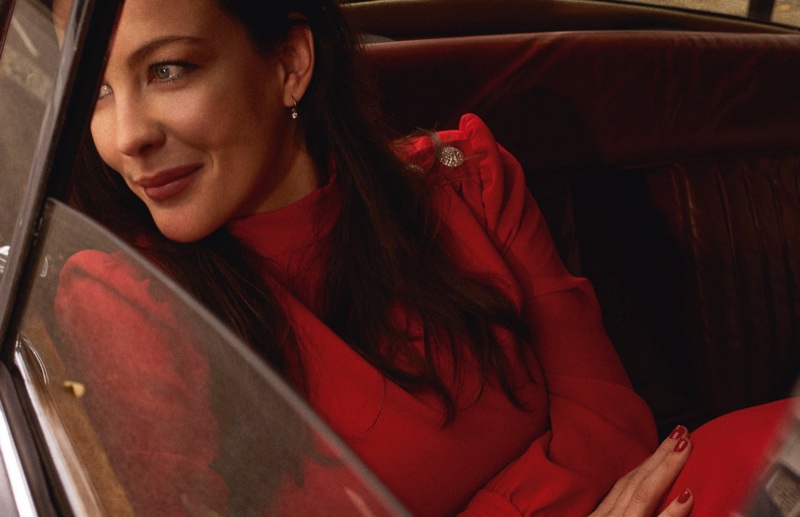 Liv Tyler flashes a smile in a red dress
Actress Liv Tyler graces the pages of PORTER Magazine'sWinter 2017 issue. The brunette poses for the lens of Cedric Buchet in a series of laid-back images. Liv wears chic ensembles ranging from ladylike dresses, fur coats and cropped trousers. Helen Broadfoot works on styling for the shoot with Polly Osmond on makeup and hair by James Brown.
Related: Liv Tyler Goes On a Dreamy Vacation Getaway in New Campaign
SHOOT: LIV TYLER FOR PORTER MAGAZINE WINTER 2017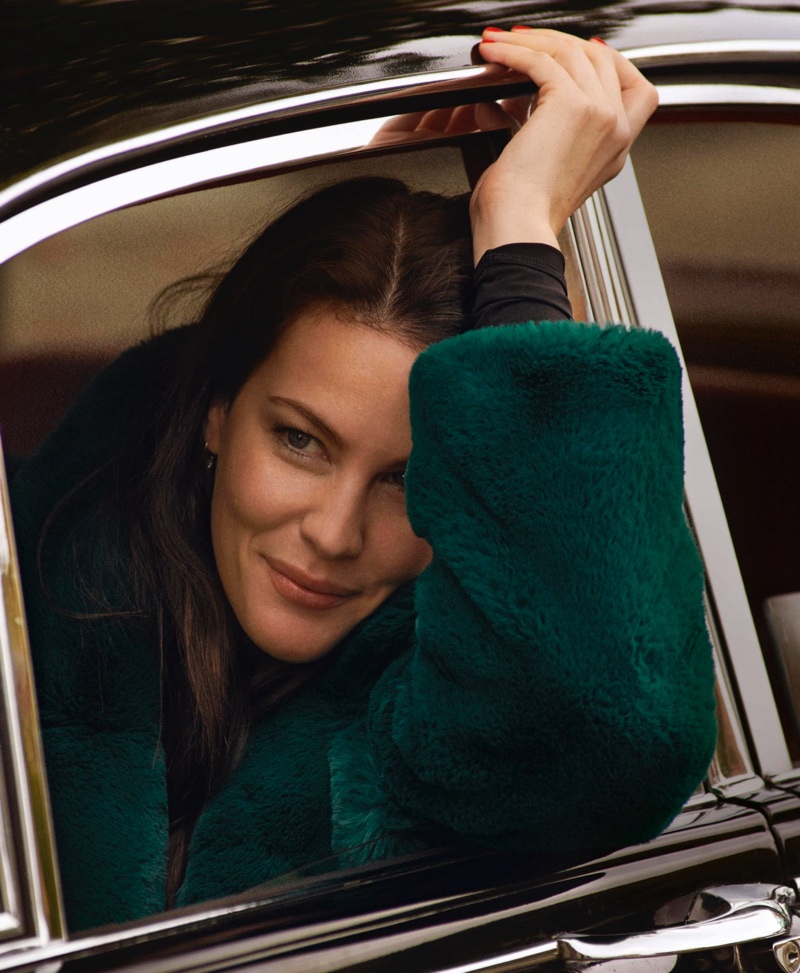 Actress Liv Tyler poses in a green coat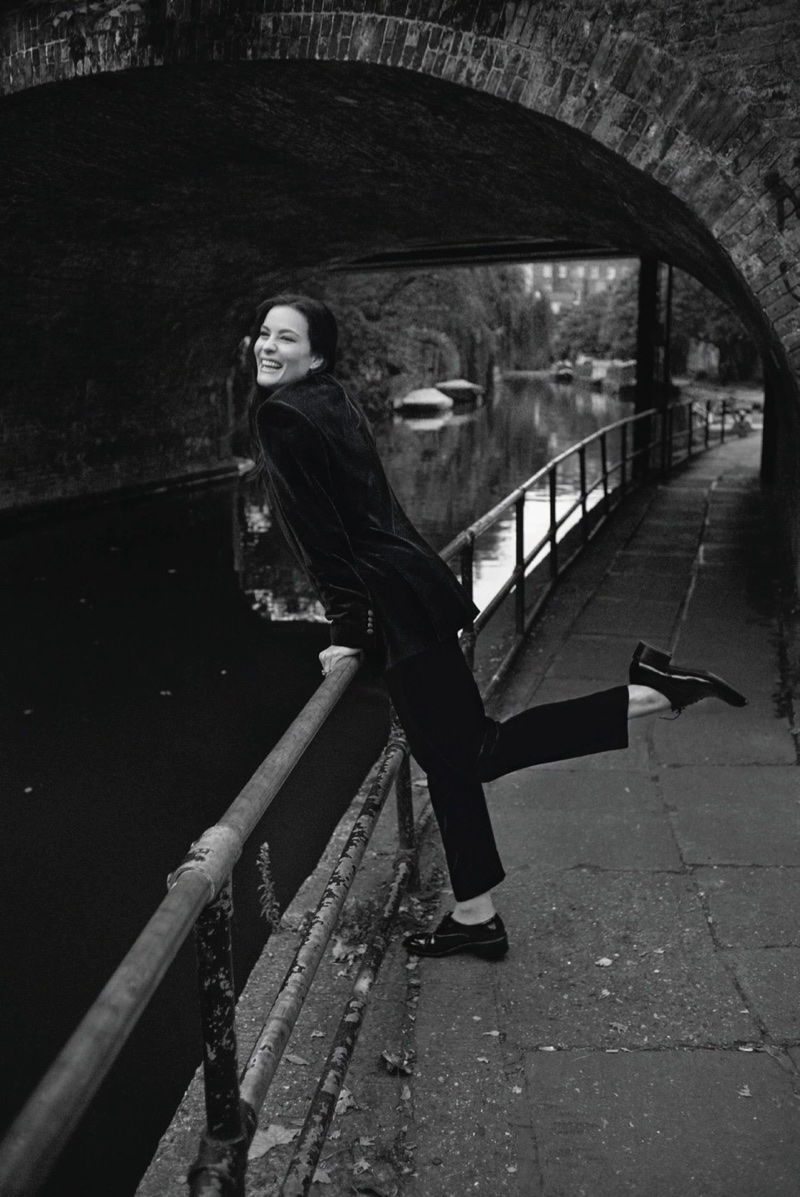 Embracing a simple look, Liv Tyler wears jacket, pants and oxfords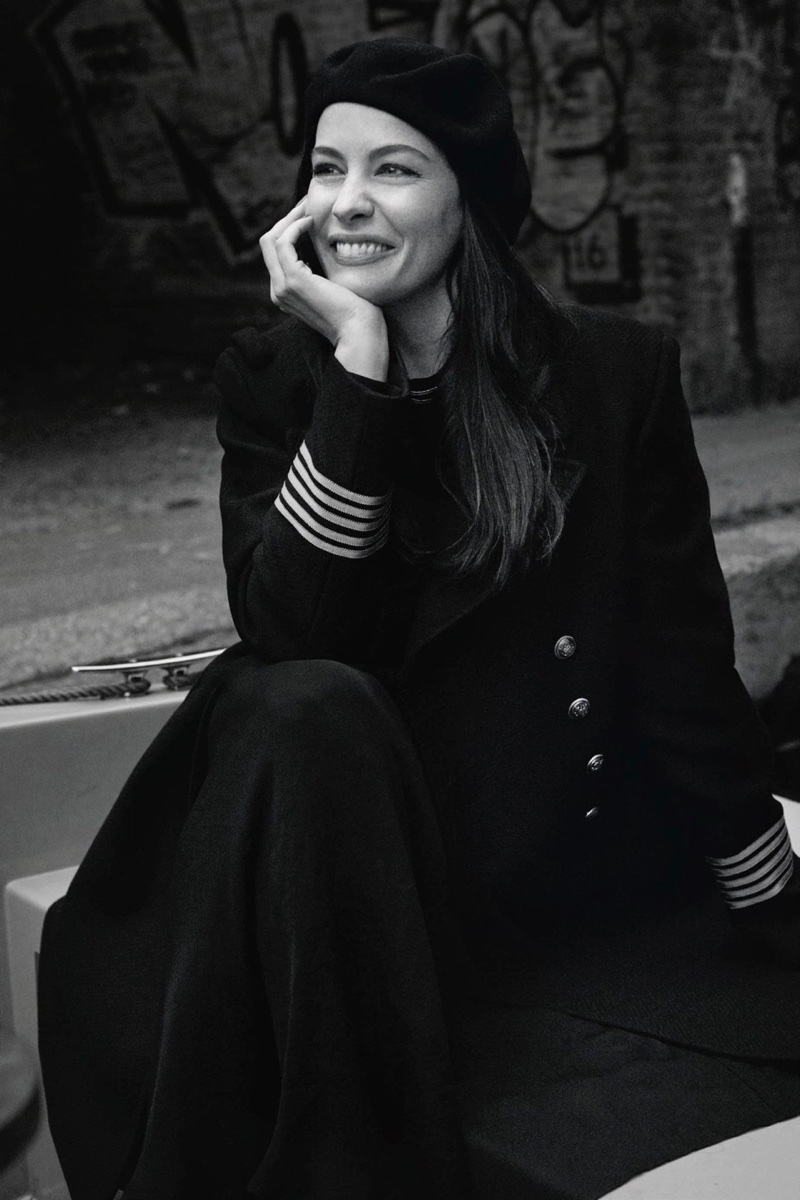 Liv Tyler poses in military inspired jacket for this black and white shot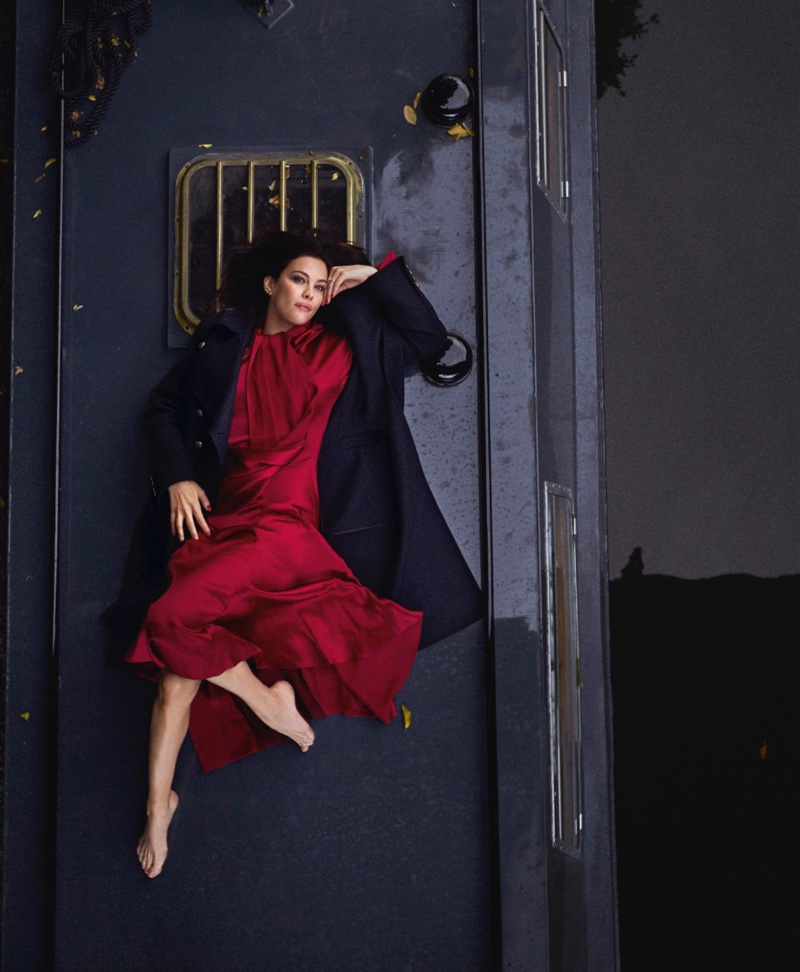 Actress Liv Tyler stands out in a red dress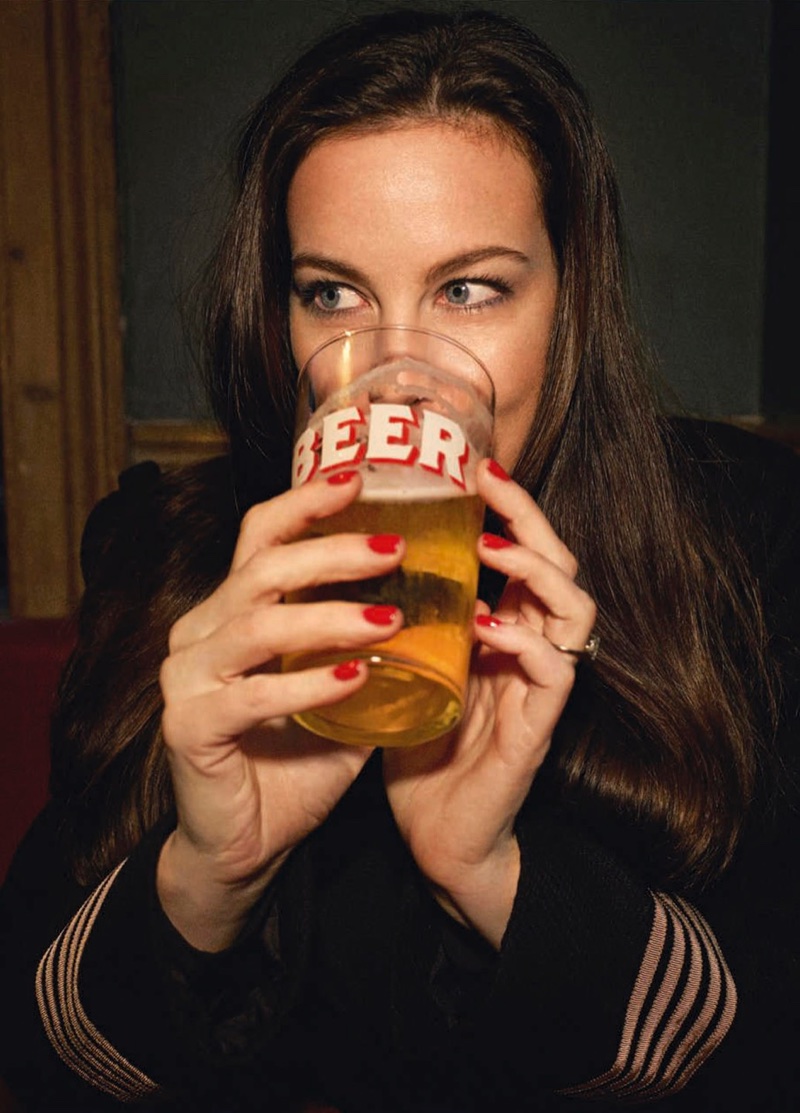 Taking a drink of beer, Liv Tyler shows off a red manicure
Categories

New Posts

Hot Posts